ABOUT SANFU
Sanfu (China) Group is a comprehensive enterprise founded in 1996. For more than 20 years of history, Sanfu has always complied with economic development and social and environmental changes to carry out diversified businesses. Through business transformation, Sanfu has grown and grown, with a total number of employees reaching over 3000.

Founded in

Over 20 years of history

Multiple subsidiaries
Low carbon era! We have been working hard!
Environmental protection - social responsibility, no absence, every "cloth" is wonderful!
---
Contact Us
---
Company:Jinjiang Sanfu Textile Industry Co., Ltd
Tel:86-595-85288288/85281865
Address:Chendian Industrial Zone, Longhu Town, Jinjiang City, Fujian Province, China

Company:Jiafu (Fujian) Dyeing and Finishing Co., Ltd
Tel:86-595-82066888/85280288
Mobild:13960488888
Address:Andong Park, Jinjiang Economic Development Zone, Fujian Province
Company:Fujian Hongfu Chemical Fiber Industry Co., Ltd
Tel:86-595-68566999
Address:Jiangnan Industrial Park, Licheng District, Quanzhou City, Fujian Province
QR code
---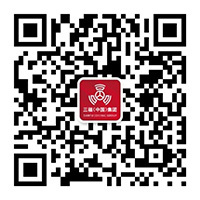 ---